Tips for Better Facebook Page Engagement
By
From all of Kim's 17 Facebook post ideas I really like #12!  I have used contests in the past and had awesome success with them.  Which one would you like to test out on your page?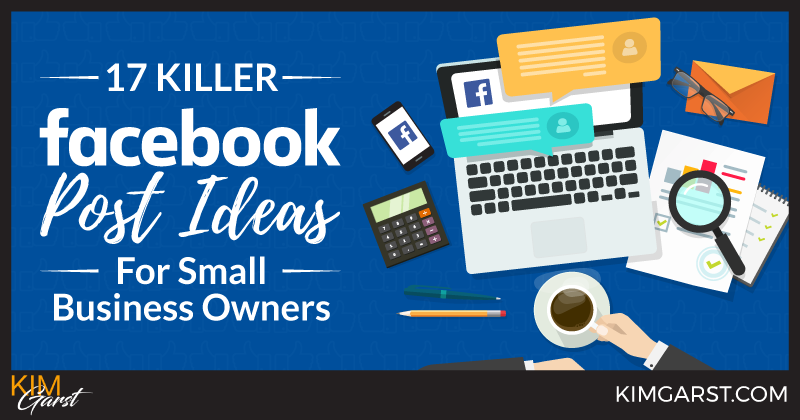 In a rut when it comes to knowing what to post on Facebook? Frustrated because you can't get in front of your fans?
Trust me, you aren't alone!
I've seen many small businesses owners get hung up on posting the same type of content over and over again…whether its working or not. The good news is that you can still create awesome content that your fans will love and when they show the love, you get more reach!
This post will give you 17 killer Facebook post ideas for small business owners that are working NOW, by generating lots of likes, shares and, comments, as well as increasing click throughs to your website.
Read more: 17 Killer Facebook Post Ideas For Small Business Owners via Kim Garst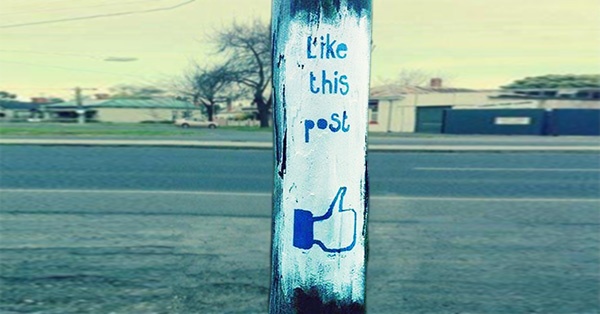 FACT: Getting fans to engage on Facebook posts is harder than ever!
But guess what?… it's also more important than ever!
The news feed is bursting at the seams with content — and just getting reach on Facebook is tougher & tougher these days.
Some people buy ads. Others purchase Likes or try to game the news feed in other ways.
But one surefire, FREE way to boost Facebook engagement is to post content your fans LOVE!
I know what you're thinking: Easier said than done, Aaron!
Don't I know it…. But it's not a lost cause!
Today I have 22 post ideas that any page manager can implement in an instant. These tips will have your fans chomping at the bit to Like & comment on your posts.
Read more: 22 Facebook Post Ideas for Businesses that Practically GUARANTEE Engagement via Post Planner
Wondering what tools and desktop software you need to produce a Facebook Live show?
Looking for a guide to tech setup and pre-show production?
In this article, you'll discover how to manage the technical side of a Facebook Live show.
Read more: Essential Checklist for Facebook Live Guest Shows via Ian Anderson Gray