The Must-Read News, Updates, and Insights into Social Media Marketing
By
KudaniContent
This post regarding LinkedIn is by my buddy Melonie Dodaro another local Canadian.  Melonie really knows her stuff!!  If I want to learn something new about LinkedIn I definitely go to Melonie.
As far as social networks go, LinkedIn is in a class of its own – Facebook and Twitter have nothing on LinkedIn. In fact, according to Hubspot, LinkedIn is 277% more effective for lead generation than Facebook or Twitter.
Now you may already know that LinkedIn is the "go to" platform for B2B lead generation and social selling, but perhaps it just hasn't been working as effectively as it could for you, as you're likely missing the right overall strategy.
Read more: How to Create a LinkedIn Lead Generation System via Top Dog Social Media by Melonie Dodaro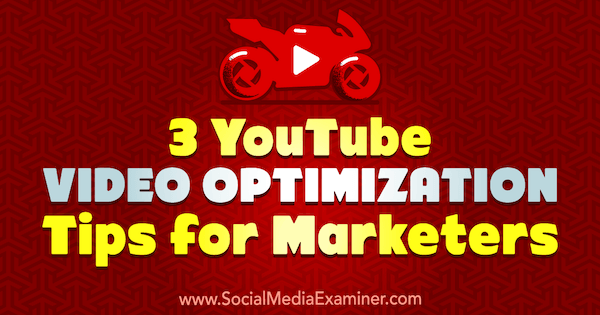 Want to improve your YouTube video views?
Looking for ways to optimize your YouTube videos?
In this article, you'll discover three ways to improve the visibility and impact of your YouTube video content.
Read more: 3 YouTube Video Optimization Tips for Marketers via Social Media Examiner
A marketing agent or CMO with detailed knowledge of data on his side is a tough act to beat in today's world – especially if they know inside and out the idea of metrics, and how to follow them.
Today, most know the basics of metric follow: leads and traffic and other such basic metrics. But there are other types, some more advanced and/or niche, which can help your marketing team immensely.
The following content marketing metrics are organized into seven different types.
Read more: 7 Types of Content Marketing Metrics Worth Tracking via Social Media Today