Archive for Articles
LinkedIn is a fabulous source for business leads, check out these blog posts and see how will it will fit for your business.
Video seems to be taking over social media. For B2B marketers, it's time to jump into B2B video. The numbers don't lie, and all the evidence points to video being an important way to grab attention in the B2B marketplace.
Given this rise of video, we've added B2B video marketing advice to our LinkedIn Secret Sauce: Extra Hot Edition, and think it's time you give video a try yourself.
Look at the landscape of video and think about what grabs your attention. What makes the video compelling? That's a great place to start if you are considering creating your own LinkedIn Video ads.
Here we dive into the best practices, from choosing the optimal type of video for your ad to tracking performance.
Read more: Take Your Marketing to The Next Level With LinkedIn Video Ads via LinkedIn Marketing Solutions Blog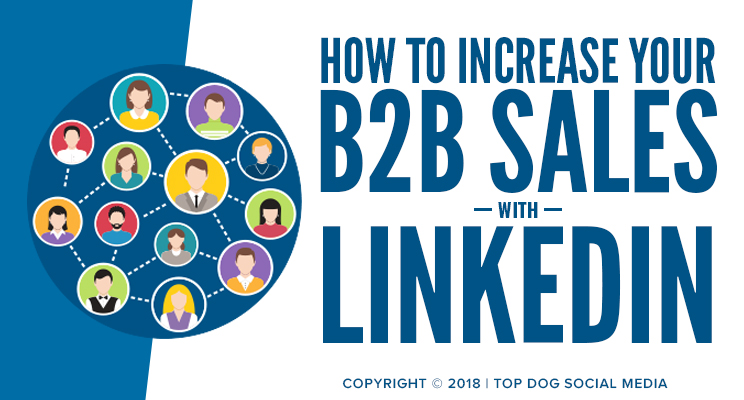 Technology has made so many advances over the past decade, many businesses struggle to keep up. People use their smartphones before heading in-store — to gather ideas, research products, and then search for local information. B2B buyers are also spending their time researching online, long before contacting a company. This article focuses on B2B sales with LinkedIn!
Read more: How to Increase B2B Sales with LinkedIn via Kim Garst
If you're looking to use LinkedIn to generate leads, the fastest, easiest and most effective place to look is right under your digital nose.
It resides in the often-overlooked section, "Who's Viewed Your Profile," and it provides an instant list of "warm" prospects, given the fact that these LinkedIn lurkers have been checking out your profile on the platform.
If you're not taking time each and every day to look at this list of people and inviting them to connect (if you're not already) or sending them a note (if you're already connected), you're missing a massive lead generation opportunity.
Read more: The single best place to find warm leads on LinkedIn via Biz Journals