Digital Marketing Tools: Best New SEO Software I Use
By
I love tools and I have a pretty solid collection of tolls I am using daily. In this article I share my most recent SEO software that I really love.
[Disclaimer: I may be paid a commission if you buy the premium subscription after clicking some links below. Or I may be not]
All-in-One Marketing Dashboard Tools
There are a few comprehensive SEO suites that report on anything under the sun, from on-page issues to rankings and backlinks. Surprisingly, none of them is enough for me, so I use these four depending on the tasks I am dealing with:
Ahrefs
Semrush
Serpstat
Spyfu
Features
Ranking analysis, keyword research, on-page audit, position monitoring, SERP analysis, competitive analysis, backlink research
Price
$99
$99.95
$19
$39
They all have free trials, so you can totally check each of them before you decide which one you like best.
Here are my favorite features inside each platform (and actually why I have to use all of them):
Ahrefs: Advanced Keyword Research and Analysis
Ahrefs most powerful feature is their Keyword Explorer. Not only will it extend your keyword and calculate keyword difficulty (i.e. how high the organic competition is), it will also suggest related keywords. This helps a ton in finding alternative, less competitive keywords to focus on: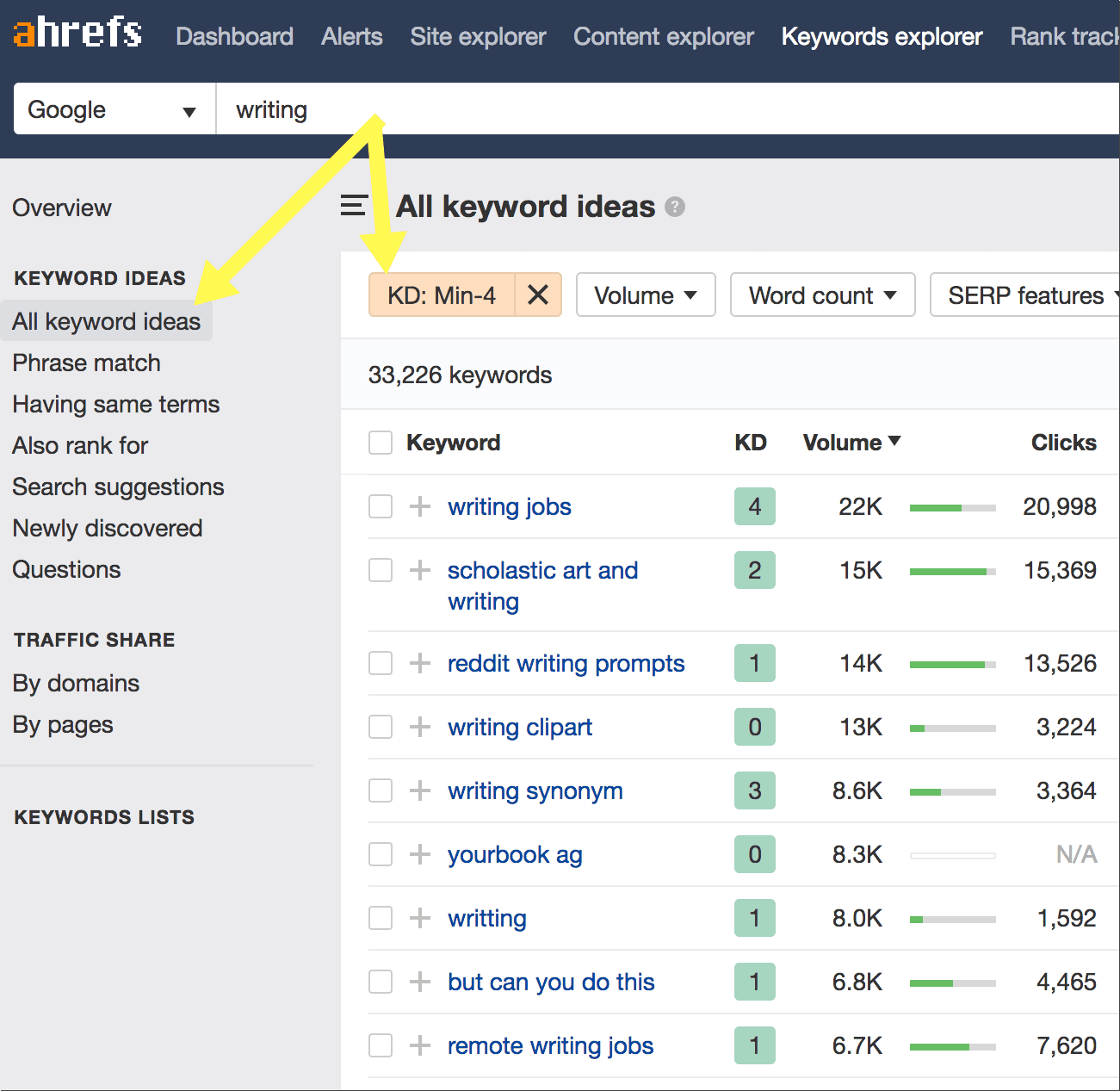 Advanced Keyword Research and Analysis
Semrush: Multi-Feature Position Tracking
Semrush is my very first SEO dashboard I've ever used. They have a ton of historical data and their tools are simply awesome. My favorite one is their ranking position tracker. I love the fact that you can track positions inside "Featured Snippets" and "People Also Ask" sections: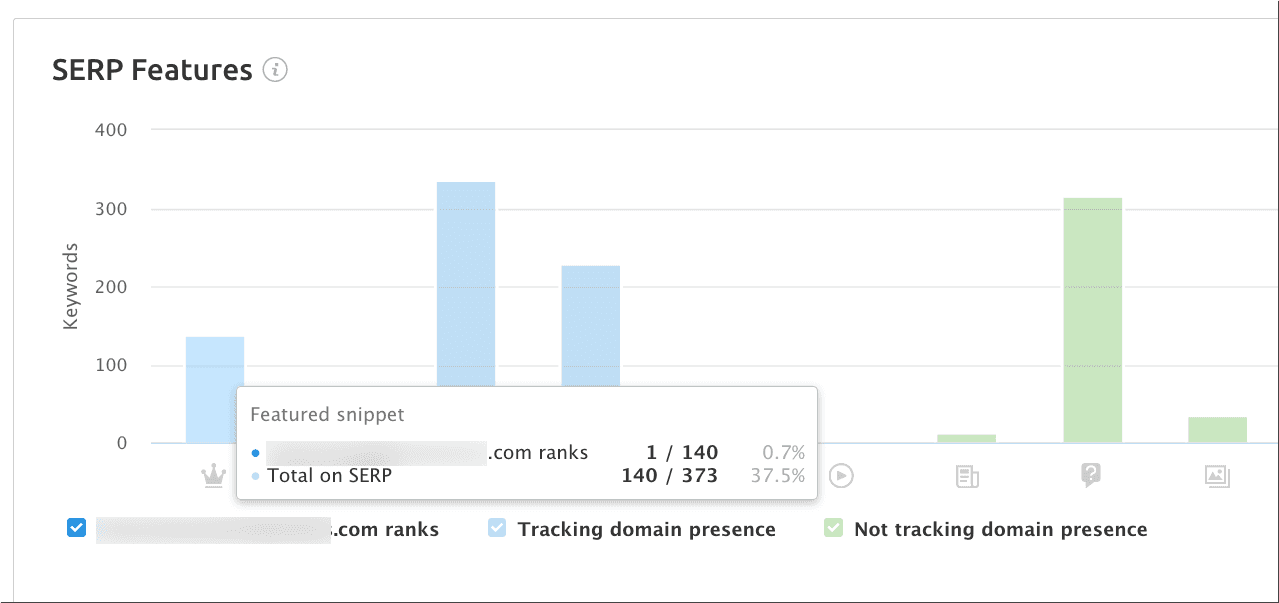 Multi-Feature Position Tracking
Serpstat: Keyword Clustering
Serpstat's Clustering feature is one of its kind. It helps you organize your keyword lists by relevancy, make sense of thousands of queries, understand your niche better and optimize for several keywords at a time. It's a must-use feature for every topic research because it shows you how you can optimize one page for several queries.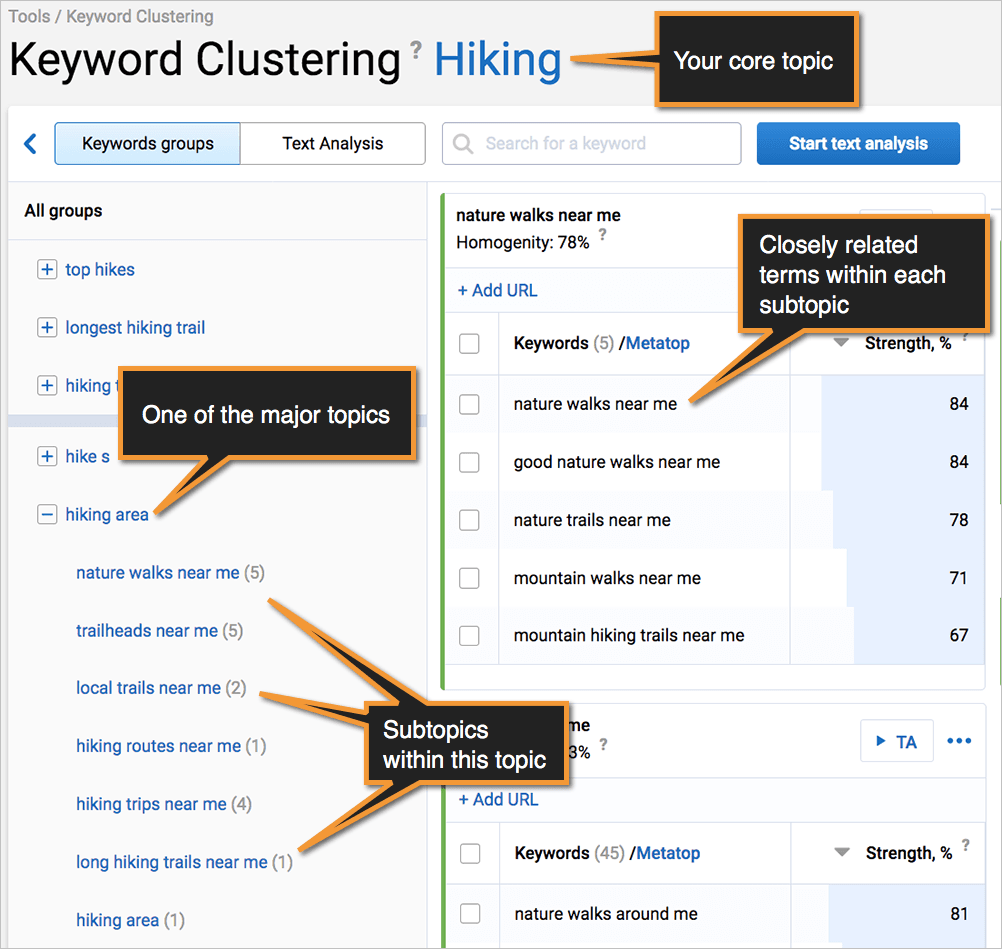 Keyword Clustering
Spyfu: Indepth Position History
Spyfu is one of the oldest all-in-one marketing dashboards out there. Initially focusing on PPC tracking, the tool has successfully expanded into organic SEO. My by far favorite feature there is their organic history feature visualizing which pages were ranking for a give query throughout the years: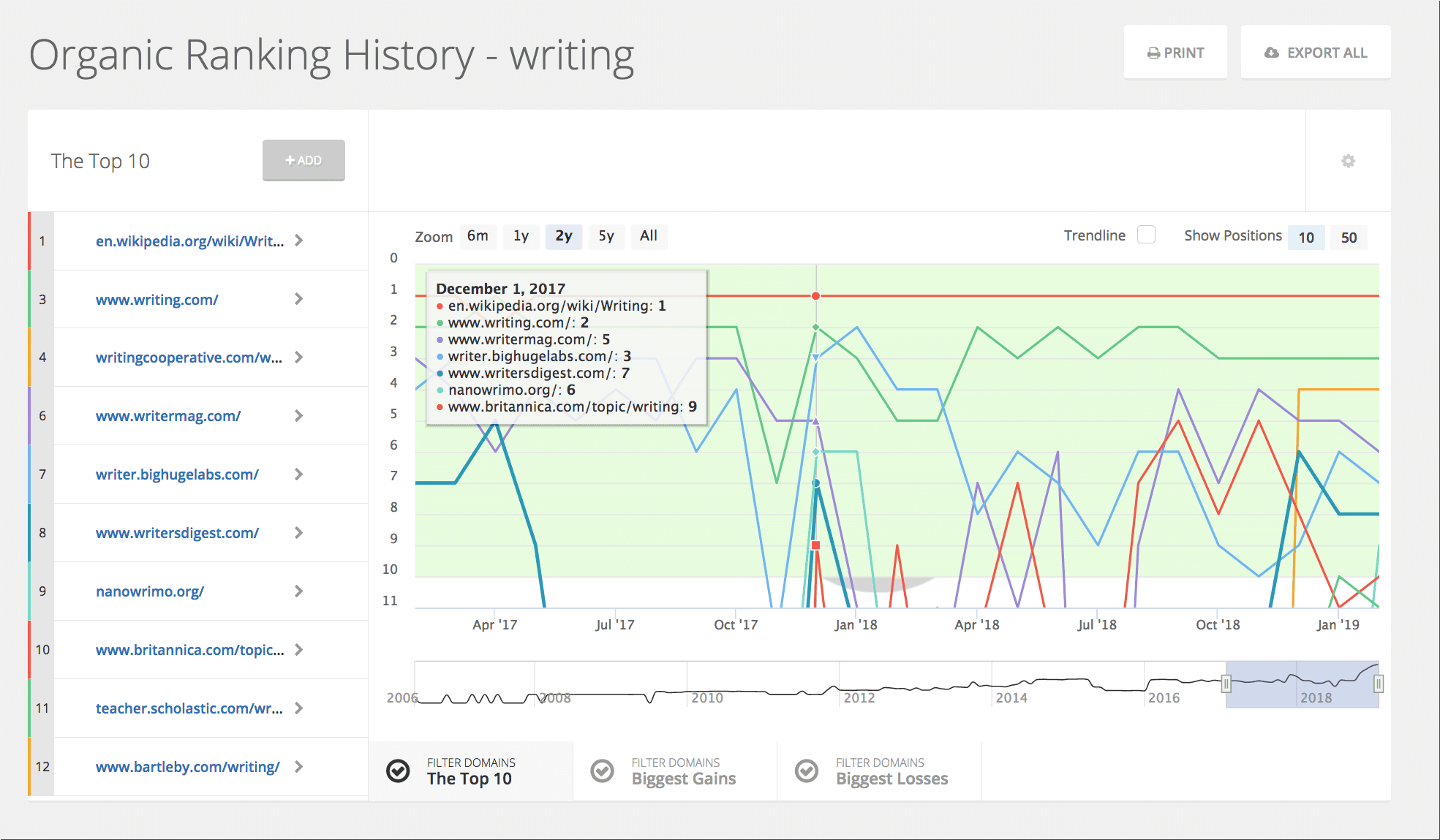 Indepth Position History
Marketing Productivity and Collaboration Tools
I've tried hundreds tools to get organized and I've worked with many of them on a continuous basis, including Zoho, Trello, etc. Here I am featuring my currently favorite productivity and collaboration tool but I may expand the article with more options going forward.
Zenkit is the to-do list and mindmap builder with cool collaboration features. Zenkit is your marketing productivity Swiss knife: You can use it to organize just about anything, from content marketing editorials to a project timeline. Zenkit offers several ways to organize your lists, including lists (checkboxes), tables (my favorite one because I love tables!), calendars, and Trello-style Kanban view: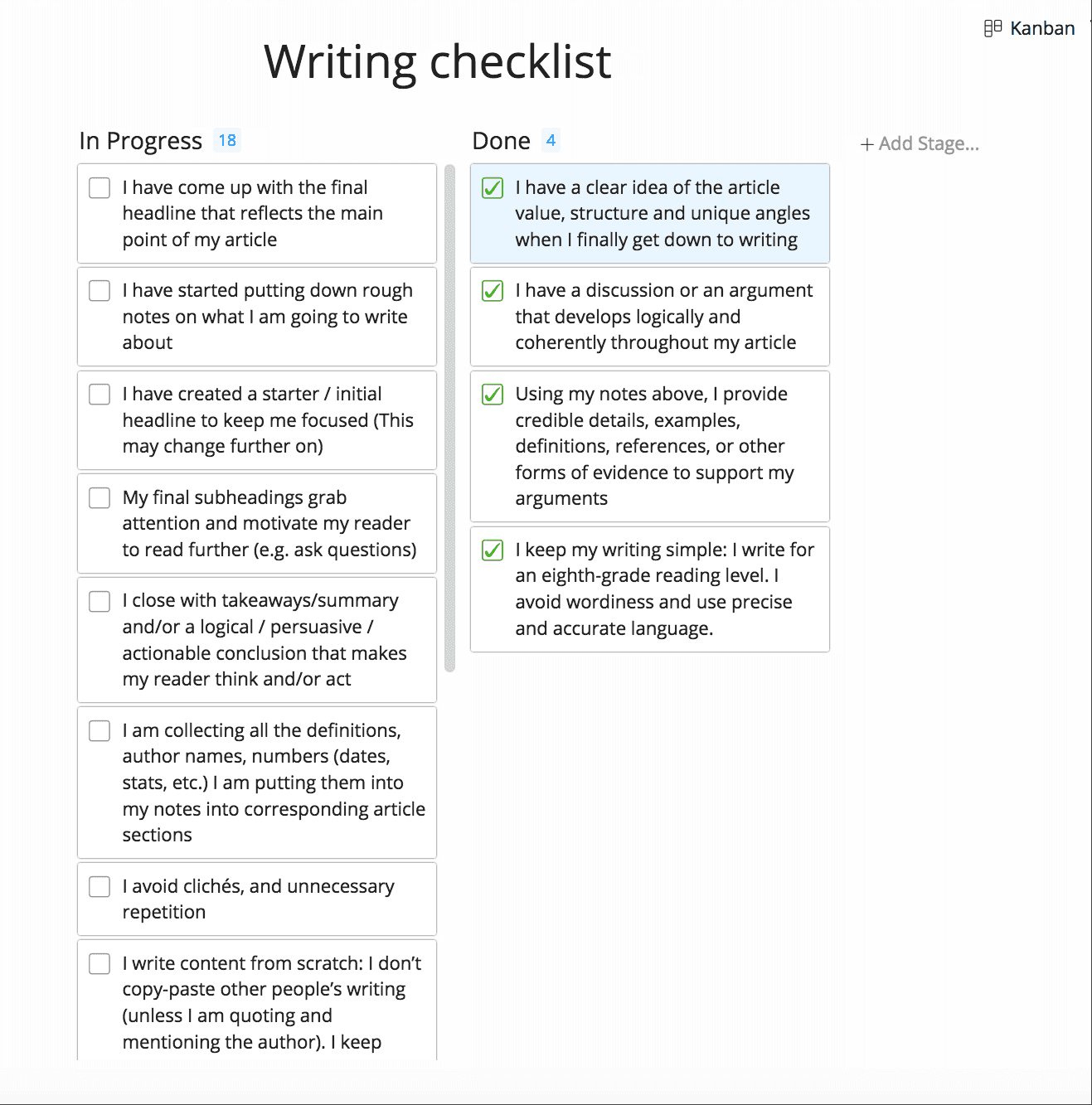 Marketing Productivity and Collaboration Tools
You can switch between layouts with one click of a mouse, copy-paste your to-do lists from excel or doc files, share your lists with your team, etc.
Social Media Promotion Tools
The only tool I am currently using for social media promotion is Viral Content Bee, and yes it's my own tool and the fact that I can totally recommend it as a secret social media marketing weapon makes me incredibly proud.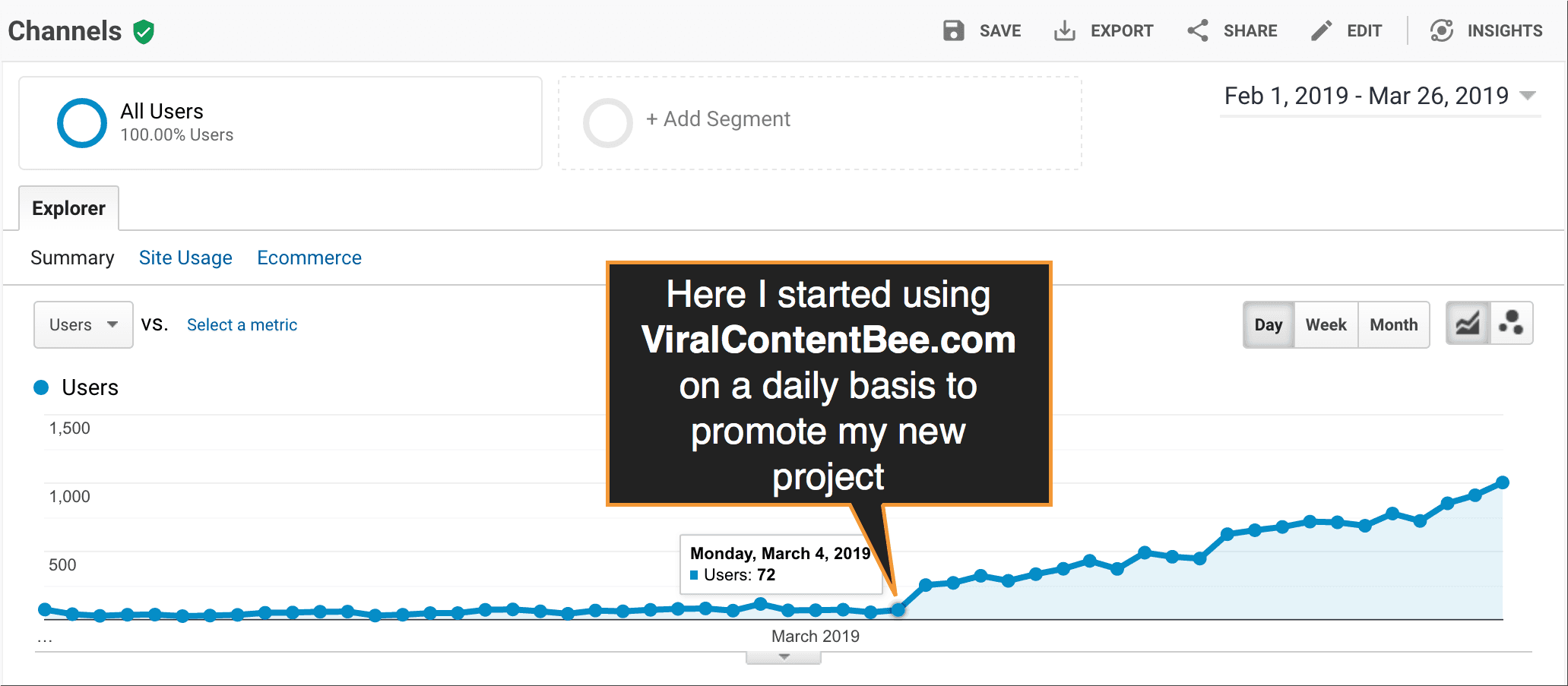 Viral Content Bee for Social Media Promotion
For every project I am promoting through Viral Content Bee, I make sure to:
Retweet every VCB-driven tweet (to push it into my Twitter stream)
Like as many VCB-driven updates on Linkedin, Pinterest and Tumblr
This way Viral Content Bee builds both my traffic and my social media interactions in a most meaningful way.
Content Marketing Tools
There are lots of tools I am using for inspiration and topic research, including Google of course. Here are two of those tools I am using on a daily basis:
TextOptimizer: Content Optimization and Research
TextOptimizer is the semantic search tool that extracts related topics and entities from Google's SERPs and lets you better research and optimize your content. It directs and empowers your writing and helps you structure your content in a most efficient way too. You can check my detailed review of Text Optimizer here.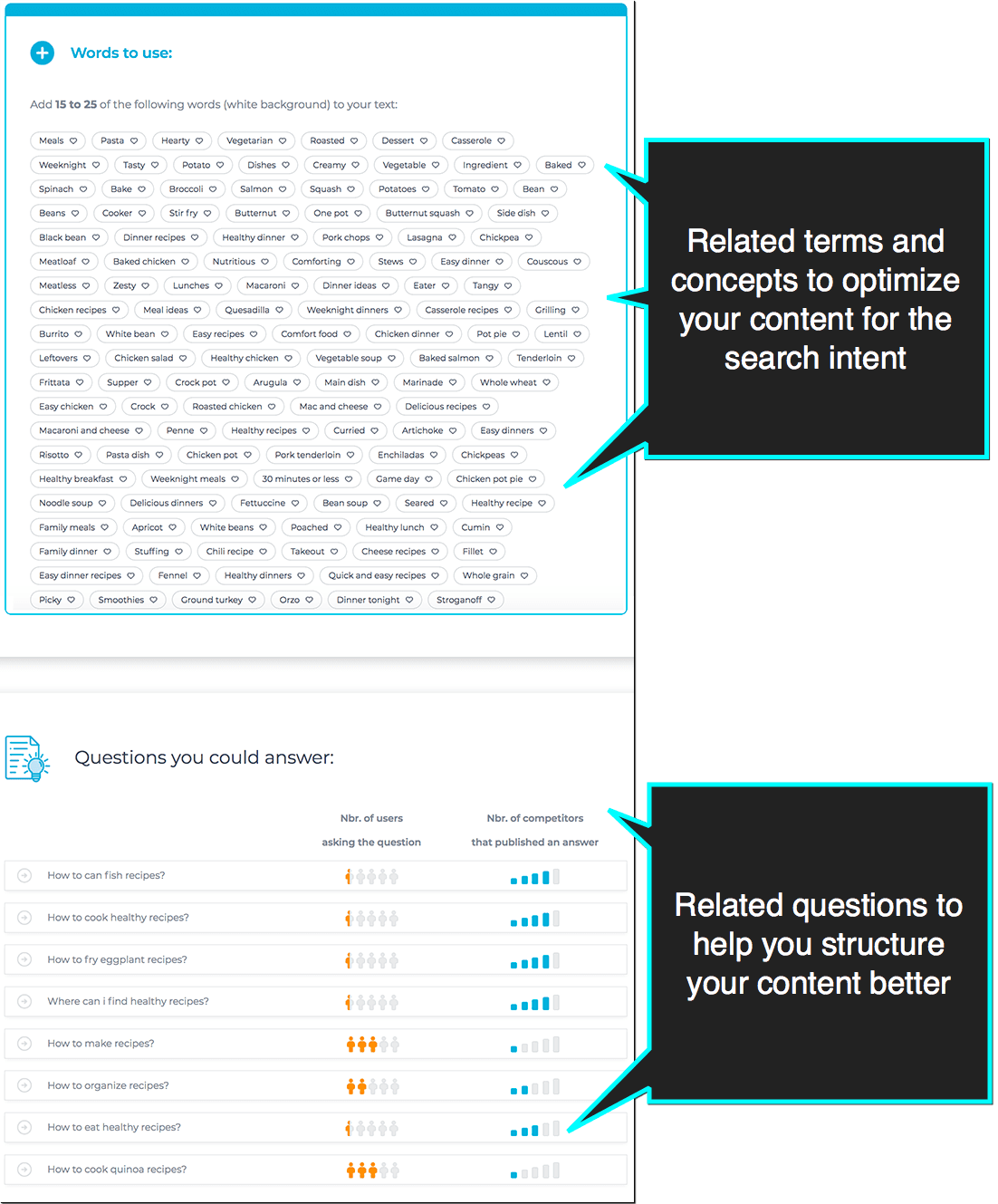 TextOptimizer: Content Optimization and Research
Buzzsumo: Competition Research, Influencer Marketing, Content Inspiration
Buzzsumo is another tool that can be used in so many ways and improve so many processes.
My favorite features inside Buzzsumo are:
"Content alerts" sending you emails whenever anyone mentions your keyword (e.g. your brand name in-content)
Content Analyzer allowing you to see (recently) popular content around any keyword
Question Analyzer allowing you to see questions around any keywords that are being asked in the discussion boards (including Reddit, Quora and Amazon Q&A)
Backlink Analyzer allowing you to see people behind backlinks (there's really no alternative to that!). You can also filter backlinks by date which gives you a solid list of bloggers to reach out to: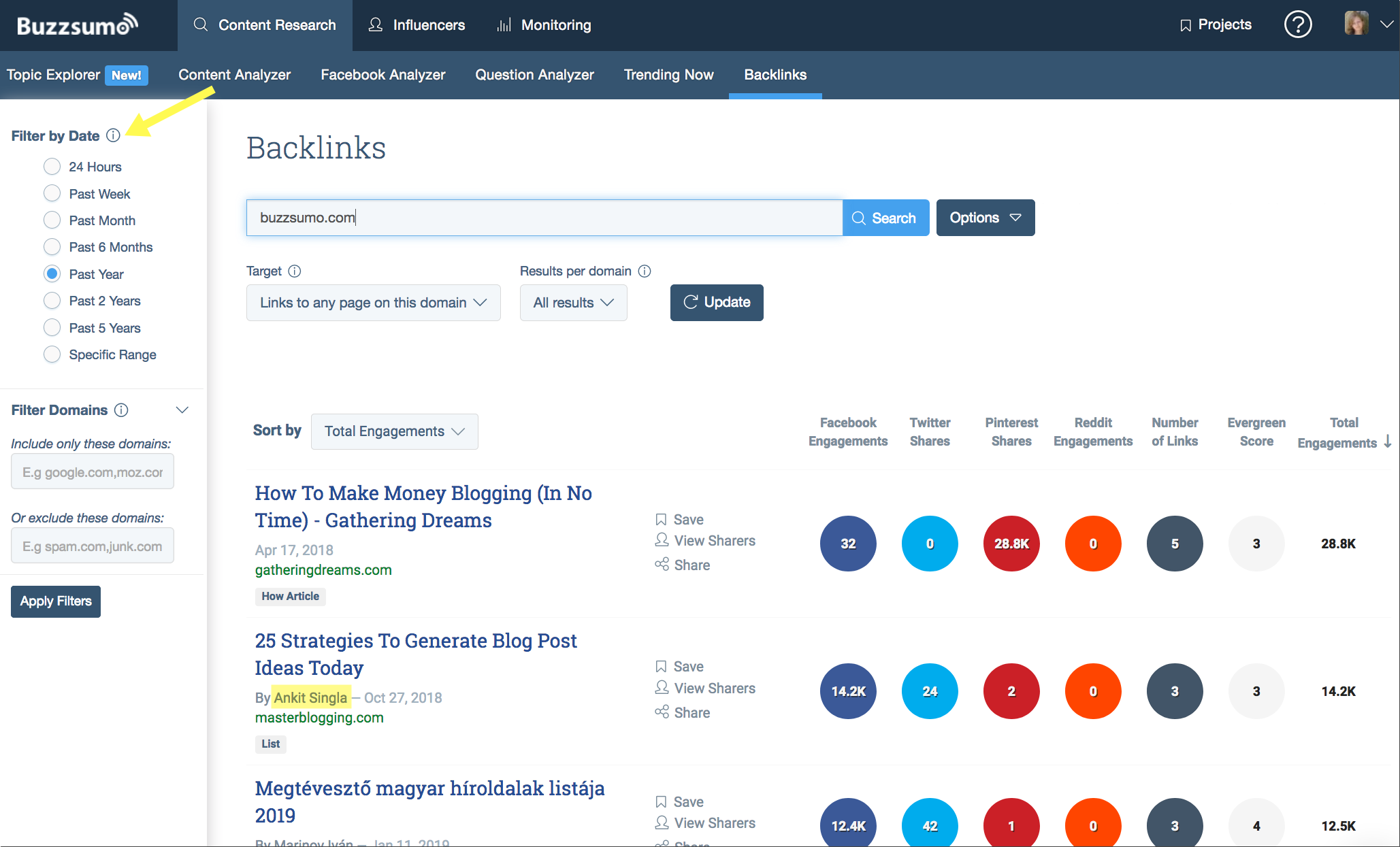 Competition Research, Influencer Marketing, Content Inspiration
Link Research Tools
Apart from the all-in-one SEO suites that are described above that include backlink research feature, there's a free tool that lets you explore your competitor's (or your own) backlinks: Your Free Backlink Checker Tool
It works incredibly smoothly: Simply put your domain or URL and use filters to dig through the referring URLs, anchor texts, link types (follow/nofollow), etc.: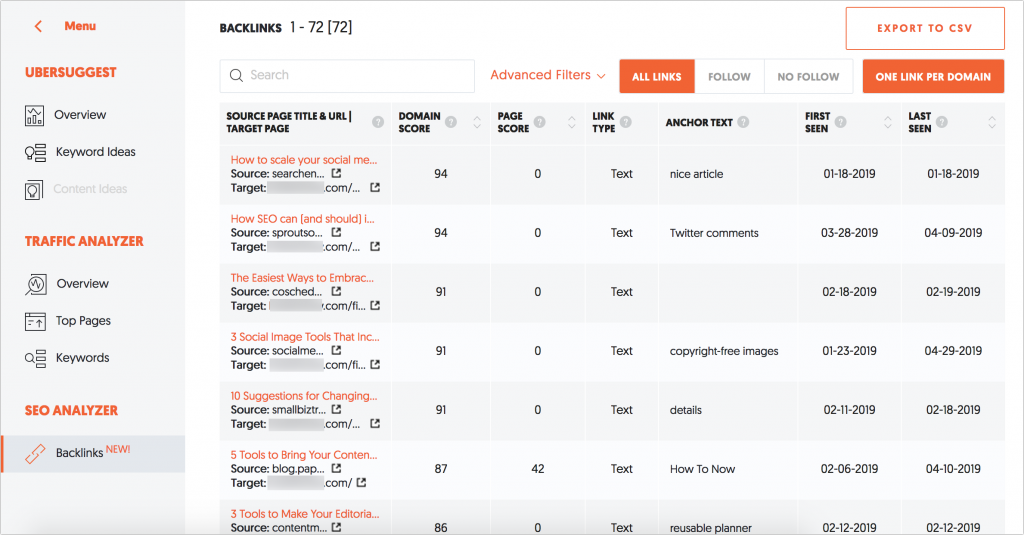 via Digital Marketing Tools: Best New SEO Software I Use